Let's Talk About Your Case.
Contact us for a free consultation
Fields marked with an 
*
 are required
When you are dealing with a disability, medical condition, or other injury that makes you unable to work, you have to deal with a lot of challenges. Not only are you suffering a loss of income, you are also having to pay medical bills. Even considering the process of applying for Social Security disability benefits can feel overwhelming on top of your day-to-day tasks and any pain you are in. The more you know about how disability benefits work in Stockton, CA, the more comfortable you can feel dealing with this complicated system. You will also increase your chances of receiving the benefits you deserve.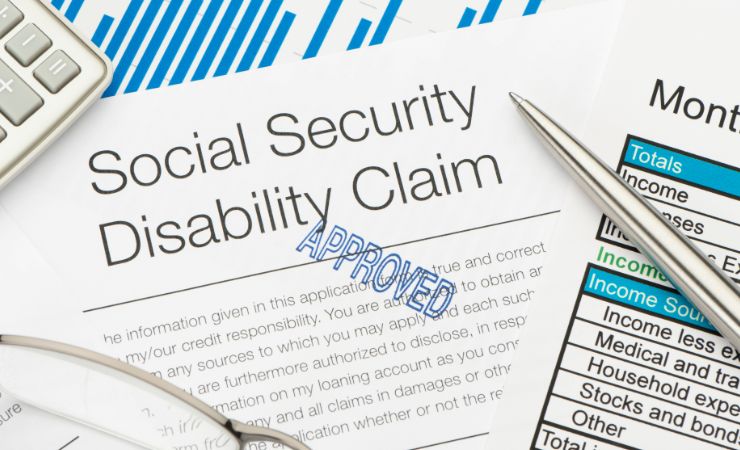 Gade & Parekh, LLP: Your Stockton SSDI Attorneys
The process of filing for any type of Social Security benefit can be much easier with legal counsel. The legal experts at Gade & Parekh, LLP, can walk you through every step of the process. Our attorneys have more than 40 years of experience helping people apply for Social Security Disability Insurance and Supplemental Security Income. Our expertise can help them get the compensation they deserve.
Other SSDI and SSI attorneys represent you once you have been denied benefits from your first application. Gade & Parekh, LLP, can work with you from the very beginning. This can give you the best chance at application approval from the very first claim. We can help you compile the necessary documents and reports and ensure that the filed paperwork has the correct and relevant information. We can also continue to assist you with each subsequent step.
Our attorneys know the people making decisions about your claims. We are familiar with those in the Social Security Administration (SSA) and in the courts in Stockton. We know what to expect from the people and system handling your application. This allows us to craft your claim for the best chance at success.
Social Security Disability Insurance (SSDI), also known as Social Security Disability (SSD), and Supplemental Security Income (SSI), are both programs to financially help those who are unable to work because of a condition or disability. However, they have different eligibility requirements and provide different financial assistance.
When you pay taxes through FICA or Social Security taxes, you are paying towards SSDI. That way, if you are ever unable to work due to an injury, medical condition, or illness, you can receive benefits. SSDI requires prior work for which you paid Social Security taxes. Benefits depend on your age, income, and when you were disabled.
SSI is a needs-based program. It is funded by general taxes and is available to those who have low income, few resources, and cannot work because of their medical condition or disability. If someone receives SSDI payments during their lifetime, these benefits become SSI payments after the retirement age of 65.
What Is Social Security Disability Insurance?
SSDI is not dependent on your income like SSI is, but it does require a certain number of work credits. The number of work credits required depends on your age when you became disabled. If you have not paid Social Security taxes while working, you will not be eligible for SSDI. You may qualify for SSDI if you have enough work credits and a disability that is either recognized by the SSA or a condition that is proven to be disabling.
What Is Supplemental Security Income?
Those who use SSI are usually disabled adults who were never able to work because of their disability, medical condition, or injury. SSI benefits are meant to cover the basic living requirements of those who are unable to work. Those applying for SSI must have limited finances and resources. They can also qualify if they are disabled, blind, or over the retirement age of 65.
Your income is made up of monetary sources such as:
Any earnings from any work
Investment income
Other Social Security benefits
Veterans' benefits
Unemployment benefits
Any resources provided by friends or family
If you do not meet the income limitations, you likely cannot receive SSI. For some situations, there are exceptions. Having an expert review your income sources during the initial claim process can help determine whether you are eligible.
There is also a limit on your resources to be eligible for SSI. This includes resources such as:
Cash
Bank accounts
Stocks, bonds, and mutual funds
Personal property
Land
Vehicles
Life insurance
The total of these resources can also not exceed a certain limit, though there may be exceptions. The limits for income and resources are set by the SSA each year.
If you do not have enough work credits to qualify for SSDI, but are still dealing with a disability or medical condition and have a low income, SSI may be an option for you.
Disability Requirements for SSI Benefits
Both SSI and SSDI have strict requirements for what the SSA considers a disability that prevents you from working. SSI requirements are even stricter because your disability must prevent you from working in your original field to receive SSI. For both SSI and SSDI, your disability must:
Have affected you for the last twelve months or will continue to affect you for another twelve months into the future or until death.
Prevent you from "substantial gainful activity" and render you unable to continue your work.
To receive SSI payments, you must be considered fully disabled according to the SSA. The experts at Gade & Parekh, LLP, can assist you with gathering the necessary documents and medical records to provide proof of disability.
Work requirements are different for those receiving SSI benefits. On SSDI, you can still go to work and receive benefits if you follow certain rules. To receive SSI, you must be unable to work in the field you have the training, education, or experience for.
Why Do I Need an Attorney for SSI or SSDI Applications?
You are not required to hire a Social Security disability attorney when filing for benefits. However, the application process and SSA system are very complex, and it can be much harder to receive benefits than some people realize. The process is time-consuming and can be especially hard when you are already dealing with pain or the inability to perform some activities. Gathering documents, completing paperwork, and meeting deadlines can be exhausting. Any small mistake or administration error could result in denial of your application.
When you hire a Social Security disability lawyer, they can handle this complicated process. That way, you can deal with your day-to-day requirements and worry less about the situation. An attorney can help you file more efficiently so that you can receive the compensation you deserve more quickly.
At Gade & Parekh, LLP, we can work through each step with you, from the initial filing to representing you in an administrative hearing. We can work hard to represent you and advocate for your rights to benefits. You need someone who can ensure your first application is completed accurately and has the best chance of being approved. If your claim is denied, having familiar legal counsel for an appeal and a hearing can help you more strongly represent yourself.
What If My SSDI Claim Is Denied?
It is fairly common that requests for SSDI benefits are rejected by the SSA. If you filed the claim yourself, approval is less likely because you may not have included all the necessary information. Unfortunately, even fully completed applications could be denied. This means that you should file a request for reconsideration as your first appeal.
Although appeals have better success, the process remains complex and difficult. The appeal has a deadline, which an attorney can ensure you meet. Be sure to include the necessary supplemental proof of disability in the appeal.
The next step is the hearing with the administrative law judge. This can be extremely stressful, but Gade & Parekh, LLP, can assist you in preparing for the questions you will be asked. We can also represent you in court while making a compelling case for your disability benefit needs.
How Much Is Social Security Disability Insurance?
The amount of SSDI benefits received varies by individual. It depends on several factors,
including:
The amount you have paid through FICA or Social Security taxes
Your age at the time of disability
The number of work credits you had before your disability
If you earned less money while working and paid a lower percentage of Social Security taxes, your benefits will most likely be lower. These are not the only factors affecting your benefits. The SSA uses specific calculations based on your average monthly earnings from when you were able to work.
Gade & Parekh, LLP, Can Fight for Your Rights
When you are dealing with stress, pain, and financial loss because of a medical condition or disability, you need to receive benefits as soon as you can. Whether you hope to apply for SSDI or SSI, talk with our qualified attorneys at Gade & Parekh, LLP, to see how your circumstances may affect your application and eligibility. We provide full-service Social Security benefits representation, meaning we can help you from the first application to any number of appeals, should they be necessary. We believe that you should get the compensation you deserve.