Stockton Social Security Disability Lawyer
Let's Talk About Your Case.
Contact us for a free consultation
Fields marked with an 
*
 are required
Stockton Social Security Disability Attorney
Being injured or disabled and unable to work can cause intense financial stress. If you meet the qualifications, you can apply for Social Security Disability (SSD) benefits. However, the process is complicated and difficult to complete. It can be helpful to understand how to apply for SSD benefits, what qualifies you for benefits, and what to do if your application is denied.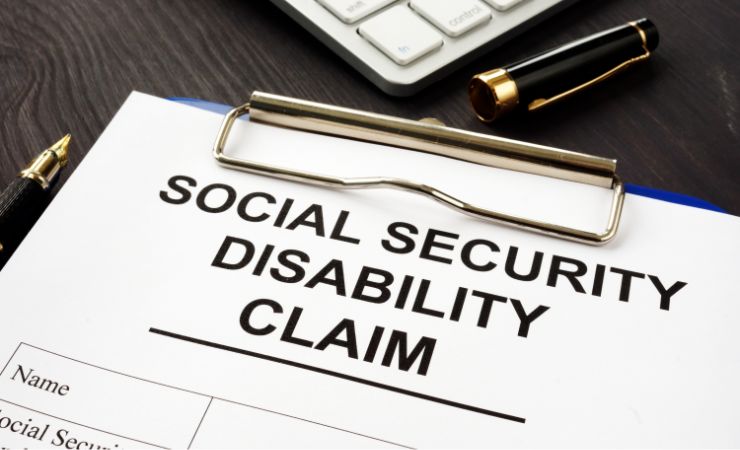 Gade & Parekh, LLP: Your Social Security Disability Benefits Attorneys
Together, the expert attorneys at Gade & Parekh, LLP, possess nearly 40 years of experience representing those looking for SSD and Supplemental Security Income (SSI) benefits. We work with you from the beginning of the process. Our firm can help you file the correct paperwork and determine how to prove your disability.
Some SSD attorneys offer their services only after you have been denied benefits once. Gade & Parekh, LLP, believes in helping you with your first claims and giving you the best chance at success from the beginning. We know the system, and we know the people at the Social Security Administration (SSA) who will be handling your claim, so we know what they expect from claims. Gade & Parekh, LLP, want to help you through the entire process.
What Is Social Security Disability?
For most people working in Stockton, part of their paycheck goes to Social Security taxes. This SSD, or Social Security Disability Insurance (SSDI), goes to pay for those who have worked a certain amount of time and become disabled and unable to work. If you or a loved one is injured or permanently disabled in a way that prevents you from doing your job, you may be able to receive benefits. The SSA determines eligibility based on a person's amount of prior work and the amount of taxes paid to Social Security.
How Is SSI Different from SSDI?
SSI, like SSDI, is a payment made to those who are disabled and unable to continue working. SSI does not have the same prior work history requirements as SSDI. It is instead granted based on financial need for those with low income. SSDI becomes SSI once you reach retirement age. Those who are legally blind may also receive SSI.
Why Do I Need an SSD Lawyer?
Although you are not required to have a lawyer assist you with your SSD claim, it can make the process much easier and less stressful. An attorney with years of experience with the SSA will know how to frame your application and how to provide other materials to give you the best chance of approval. The system can be complicated, and many application denials result from mistakes or administration problems that can be avoided with legal counsel. Our staff at Gade & Parekh, LLP, can assist you by:
Ensuring you know what to expect from a hearing
Lessening your workload and stress by gathering the necessary documents, records, and reports
Using our knowledge and familiarity with the SSA and court system in Stockton to give you the best chance at approval
Having an attorney with you from the beginning will certainly give you the best shot at your claim being approved. Even if you are denied, you will still have legal representation from someone who already understands your situation. Your attorney can help you with the appeals process and find the supplemental material necessary to provide proof of disability. They can also assist you with other matters related to Social Security.
Who Qualifies for Social Security Disability?
The basic requirements for receiving SSD or SSDI are that:
You are insured and have paid social security taxes.
You have worked long enough.
You have a disability that prevents you from working.
This disability is one that the SSA will approve.
Work requirements are based on the age of the person when they became disabled and the number of work credits they had before they were unable to work. In most cases, if you have paid Social Security taxes for five of the last ten years, you may be eligible for some benefits.
Your disability must make it impossible for you to work in the job you previously held or could obtain based on your education and experience. Disability conditions that could qualify you for SSD include:
Legal blindness, deafness, or other sensory impairments
Chronic heart disease and other cardiovascular issues
Cancer
Blood disorders
Immune system disorders
Mental disorders, including bipolar disorder, anxiety, or depression
Multiple sclerosis, or other neurological conditions
Seizures despite medication
Respiratory problems like asthma or COPD
Other severe medical problems
Even if you do not meet the requirements for SSD or SSDI, there are other options for you. Talk to the expert attorneys at Gade & Parekh, LLP, to see if you can get similar benefits from the SSA through other means.
When you submit a claim for SSDI benefits, you have to show that:
You are unable to work because of your disability.
You have not been able to work for twelve months.
The disability will impact you for twelve months or longer.
The disability will lead to death.
If a disability or medical condition prevents you from working, you should talk with an attorney as quickly as possible. They can tell you if and when you should file a claim.
You can submit your application online or in person at the SSA for SSDI benefits, but SSI applications must be done in person. The claim must show evidence of a medical disorder or injury and other proof of how the disability prevents you from working. An SSD attorney will be familiar with the requirements and necessary supplemental materials.
It can be difficult to get your first claim approved. You must show your prior work history and explain how your disability or condition will not allow you to continue your job. We work to give you your best chance, and that includes providing proof of disability through doctor's notes and other records. A medical condition that will continue to affect you will likely allow you to receive SSDI benefits.
The list of illnesses and injuries provided by the SSA does not include all possible disability conditions. There are also some situations where you may qualify for disability even if your condition is not listed in the SSA guidelines. This will likely require further proof and paperwork that shows how your disability restricts your working ability. Depending on your circumstances, it could be very difficult to prove your disability and receive SSDI. Legal representation will enable you to gather the necessary documents.
How Much Are SSDI Benefits?
Everyone receives varying amounts of SSDI. The amount you receive will depend on how much you have previously paid in Social Security taxes. It will also reflect the number of work credits you earned prior to your disability. If you had a lower income and therefore paid less in Social Security taxes, your benefits may be lower.
There are a number of other things that impact how much you receive in benefits. The SSA uses many complex calculations relating to your average monthly earnings. If you receive benefits but begin working again, there are certain rules you must follow to continue receiving them while working.
What to Do If Your Claim Is Denied
When you have worked for many years and paid a percentage of your income to Social Security, you should receive the benefits when you need them. Unfortunately, claim denials are fairly common. Most applications are denied, and receiving that notice can be difficult. Although our attorneys work to give you the best chance at approval, it does not always happen. You may have also filed the first claim without legal assistance and received a denial.
There is still hope, however. You can fill out a request for reconsideration to appeal the decision, which our attorneys can help you with. Because there are specific deadlines for appeals, it can be especially useful to have expert counsel.
Appealing Through an Administrative Hearing
If your application or reconsideration request was denied, Gade & Parekh, LLP, can also help you prepare for a hearing. This administrative hearing will determine if you are eligible for SSD benefits, and it can be very intimidating. Our attorneys will help you be ready and able to answer the necessary questions about how your medical condition affects you, your family, and your ability to work.
This preparation can significantly help the results of the hearing. Without legal advocacy, you will be dealing with the hearing by yourself and representing your own situation and disability. When you have a qualified attorney by your side for your SSD benefit hearing, they can represent your interests. They can make arguments for your needs and requirements and, overall, more effectively navigate the process.
Let Us Help You Through the Process
If you need assistance with your SSD benefits claim, appeal, or administrative hearing, you want dependable legal counsel. Our attorneys can help you through the entire process with full-service SSDI representation. If you live in Stockton, California, and are unable to work due to injury, illness, or disability, see how Gade & Parekh, LLP, can give you advice during every step of the filing process. You deserve fair compensation. We can represent anyone throughout Sacramento County. Contact us today to schedule a consultation.