Social Security is an integral part of life for many Americans. It provides a necessary safety net for those who need it and helps ensure that retirees can live comfortably. Without the financial stability that Social Security provides, many people would not be able to afford necessities such as food, clothing, and shelter. This is why it's important to know how long it takes to process your Social Security application and what you can do to make the process go as smoothly as possible.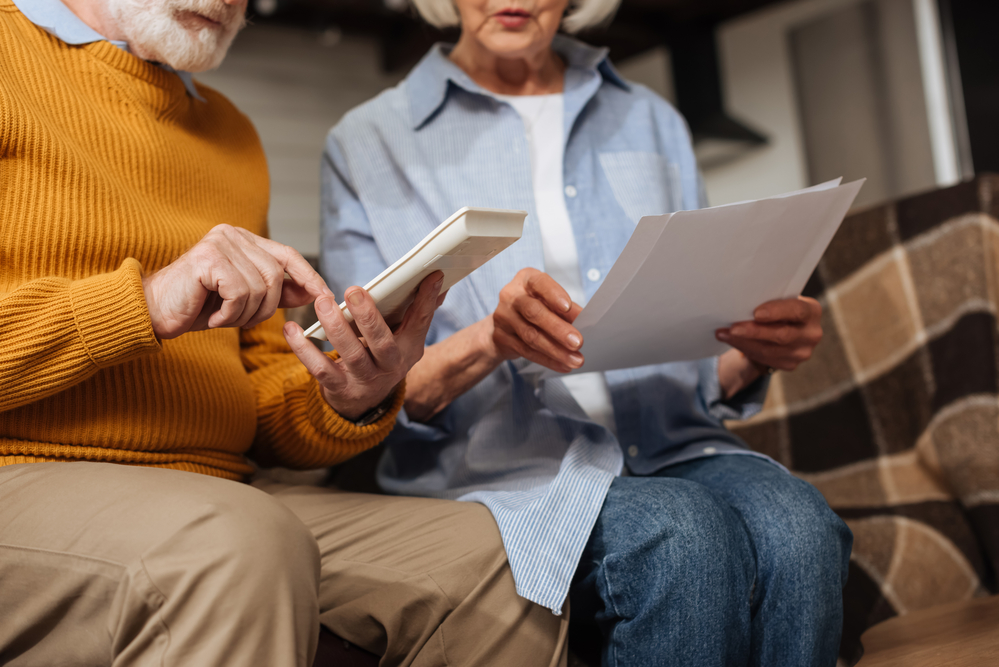 What Is the Social Security Administration (SSA)?
The Social Security Administration is a government agency that provides Social Security benefits to American citizens. It was created in 1935 and is responsible for administering the Social Security program. The power of the SSA is granted through the Social Security Act, which was signed into law by President Franklin D. Roosevelt.
What Does the Social Security Administration Do?
The Social Security Administration provides several different benefits to American citizens. These include retirement benefits, disability benefits, survivor benefits, and supplemental security income. The institution sets eligibility requirements for these benefits, processes applications from those who meet these requirements and then takes time to assess the applications and determine if the applicant is eligible for benefits and when the administration can begin.
Who Can Apply for Social Security?
Before you can apply for Social Security, you need to make sure that you meet the eligibility requirements. In general, you must be a United States citizen or a legal resident who is at least 61 years and 9 months of age to receive retirement benefits. For retirement and disability benefits, you also must have put in at least 10 years of work credits based on your income and work history.
Can You Start Collecting Social Security Early?
Most people can begin collecting their Social Security benefits as early as right before the age of 62. However, if you choose to collect before your full retirement age, your benefits will be reduced to a smaller monthly earning. The total amount of the reduction will depend on how early you start collecting benefits. While it is possible to start collecting Social Security benefits before your full retirement age, doing so will result in a reduced monthly payment. This is really only recommended for people who have no other source of income or have evidence that they will not live very long.
Factors That Speed and Slow Your Application Approval
The average time it takes to process a Social Security application is six weeks. Of course, this number can fluctuate. Several things can speed up or slow down the process of your Social Security application that are in your control.
If you're looking to expedite the process, you should:
Make sure that you have all the necessary documentation, including your Social Security card, birth certificate, driver's license, employment history, and current or past spouse information.
Ensure that your information is accurate and up to date on the documents.
File your application online.
Hire a Social Security lawyer to ensure no mistakes are made that could delay the process.
These are just a few tips to help you speed up the process. However, there are also a few things that can slow it down, including:
Incorrect or incomplete information on your application.
Filing for benefits at a different time than your spouse.
Having a complicated work history.
Receiving benefits from other countries.
Handling the process alone without the help of an attorney who specializes in Social Security Administration law.
If you have concerns with how long the process might take, it's best to speak with a Social Security Administration law expert who can help guide you through the process and ensure that you do everything correctly.
Do I Need a Social Security Administration Lawyer?
No, you don't need a Social Security administration lawyer. However, you should understand how risky it can be to try and file for Social Security benefits on your own. Several things can go wrong, including making simple mistakes on your application that can delay the process.
Hiring a Social Security lawyer will ensure that everything is done correctly and can help speed up the process if there are any delays. Individuals who are really in need of Social Security benefits can accelerate their access to the much-needed funds by seeking the assistance of an experienced Social Security lawyer.
What Key Factors Indicate a Qualified Social Security Attorney?
When looking for a qualified Social Security attorney, it's important to consider the following:
Are they knowledgeable about the Social Security Administration? Having access to an attorney who is familiar with the ins and outs of the Social Security Administration can be a huge help.
Do they have extensive experience filing Social Security applications? It can be reassuring to know that your attorney has a lot of experience filing Social Security applications and knows what to look for to avoid any delays from previous cases.
Do they have a good reputation? It's important to choose an attorney who has a good reputation and is respected by their peers. Check out online reviews or ask for referrals from friends and family.
Are they a strong listener? A good Social Security attorney will take the time to listen to your story and understand your unique situation. Attorneys who assume they know everything can be a massive headache. This indicates that the lawyer is more interested in billing you for their time than helping you get the benefits you deserve.
These are just a few factors to consider when looking for a Social Security attorney. By prioritizing these factors, you can choose an attorney who will work hard for you and help get you the benefits you deserve.
Connect With Gade & Parekh to Discuss Your Social Security Application
If you have any questions about the Social Security application process, please don't hesitate to contact Gade & Parekh. We have a team of experienced Social Security attorneys who are more than happy to help you get started on your application. We are driven by our commitment to client satisfaction and work hard to ensure that each one of our clients earns the financial security they deserve to live a comfortable life.