Acquiring the support of social security is imperative for many Americans. It provides a stable form of income that helps people live without fear of making ends meet. Without this support, many people would not even afford the most basic needs such as food, shelter, and clothing. It's important for people to have their applications processed as quickly as possible, as the need to receive social security benefits can arise unexpectedly and put a lot of stress on an individual or family.
By understanding what goes into the social security application process and the time in which you could expect to start receiving benefits, you can be better prepared to submit an application, have appropriate expectations, and plan your life around the benefits you may receive.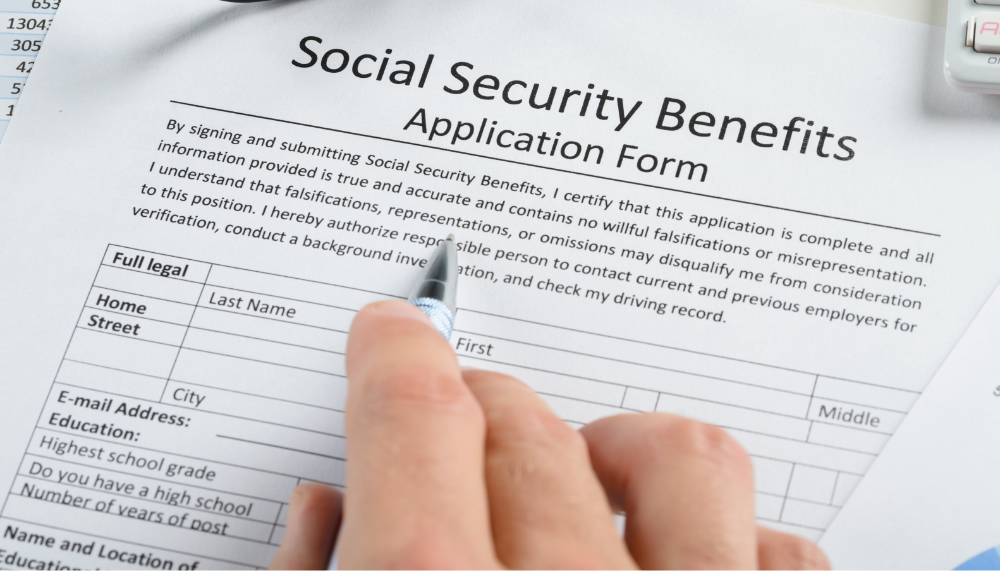 What Is the Social Security Administration (SSA)?
The SSA is a government agency responsible for providing social security benefits to American citizens. It was created in 1935 as part of the New Deal and has been providing benefits to people ever since. The agency is divided into two main sections, the Old Age, Survivors, and Disability Insurance (OASDI) program, and the Supplemental Security Income (SSI) program. OASDI is the main social security program and provides benefits to retired workers, their spouses, and their children. SSI is a welfare program that assists low-income elderly, blind, and disabled people.
Both programs are funded by payroll taxes, which are paid by employers and employees. They can provide a monthly stipend to help with medical expenses, housing assistance, or other necessary expenses that you are currently unable to cover.
What Does the Social Security Administration Do?
The Social Security Administration is a component of the American government responsible for providing social security benefits to United States citizens. This agency sets up, maintains, and oversees the social security program, including making the important decision of who can qualify for these benefits.
Overall, the SSA is responsible for a variety of tasks, including but not limited to the following:
Processing applications for social security benefits
Determining eligibility for benefits
Calculating benefit payments
Managing the social security trust funds
Providing customer service
Running the social security disability and retirement programs
How Long Does the Social Security Application Process Take?
The amount of time that the social security application process takes can vary depending on many factors. One of the most important factors is how prepared you are when submitting your application. If you have all the necessary documentation ready and complete the application accurately and honestly, it will likely take less time for the SSA to process your application.
You can expedite the process even faster by:
Having your birth certificate, driver's license, social security card, history of employment, and current or past information on any marriages
Verifying ahead of your application that all the information on these documents is accurate
Submitting an online application rather than a paper application
Hiring a social security attorney to help you with your application and ensure that you do not make any process-slowing mistakes
On the other hand, if you are missing information or made errors on your application, it will likely take longer for the SSA to process it. They will need to contact you for more information, or they will have to correct your errors. This can add weeks or even months to the process.
Other than providing inaccurate or missing information, the following can also slow down your application:
Receiving social security benefits from another country before
Filing for social security at a different time than your partner
Having a complicated work history that needs to be verified
Advancing through the social security application process without the support of a social security attorney
In general, the SSA aims to process applications within six months of receiving them. However, a mix of the above factors can lead to a longer wait time. If the speed in which your application is processed is of utmost importance to you, it is best to be as prepared as possible before submitting it and consider hiring a social security attorney. This is a fool-proof way to ensure that your application will be handled as quickly as possible.
What Happens If I'm Approved for Social Security Benefits?
If you are approved for social security benefits, you will likely begin receiving your monthly payments within a few weeks of the approval. The monthly payment amount will be based on your work history, age, and marital status. The payments continue until you are no longer considered disabled. If you are approved for social security retirement benefits, the payments will start after you reach the retirement age, which is currently anyone who is at least 61 years and nine months of age and has at least ten years of qualifying work history.
What Qualities Should I Look for in a Social Security Attorney?
When looking for a social security attorney, it is crucial to consider the following qualities:
Legal experience in social security law: The best social security attorneys have years of experience dealing with the SSA and know the ins and outs of the application process. This is a huge part of the value of paying for expertise instead of spending an exorbitant amount of time doing it yourself and making costly mistakes.
Familiarity with the local SSA office: An attorney who is familiar with the local SSA office will know which staff members to contact if there are any problems with your application and can help speed up the process by dealing with any local red tape.
Good communication skills: A good social security attorney will be able to communicate with you effectively and answer any questions you have about the application process.
Compassionate: A social security attorney should understand the importance of receiving social security benefits and work to get your money as quickly as possible as if it were their own.
If you can find an attorney who has all the above qualities, you are likely in good hands. The most important thing is to find an attorney you feel comfortable working with. You will be relying on them for information and support throughout the application process to obtain this significant benefit.
Contact Gade & Parekh, Attorneys at Law
If you are ready to discuss your social security application with an attorney, contact Gade & Parekh, Attorneys at Law. Our attorneys are experienced in social security law and have already helped many people receive their social security benefits in a timely manner, so you can rest assured that your case is in capable hands.