When you need a good disability lawyer, finding one can be a difficult task. It can be a time-consuming process to comb through all the options. However, by taking the right steps, you can find a skilled and experienced disability attorney who can help you navigate your case and ensure that it is handled properly.
Knowing how a disability attorney can assist, and what to look for in one, can help you make the right decisions.
What Does a Disability Lawyer Do?
A disability attorney can provide the knowledge needed to assist you through the steps of the Social Security Income or the Social Security Disability Income process. Their experience allows them to advocate on your behalf and help you with the following:
Prepare and file the disability application.
Guide you through any disability denial appeals.
Assist with gathering relevant evidence and medical records.
Communicate on your behalf with the Social Security Administration.
Serve as your representation in any litigation.
Keep track of and meet any deadlines associated with your claim.
Ensure that all documentation requests are met.
Help you tell your narrative that accurately reflects your unique situation.
These reasons, in addition to others, can help you confidently make the decision to hire a disability attorney when you may otherwise be inclined to try to handle your case on your own to save money.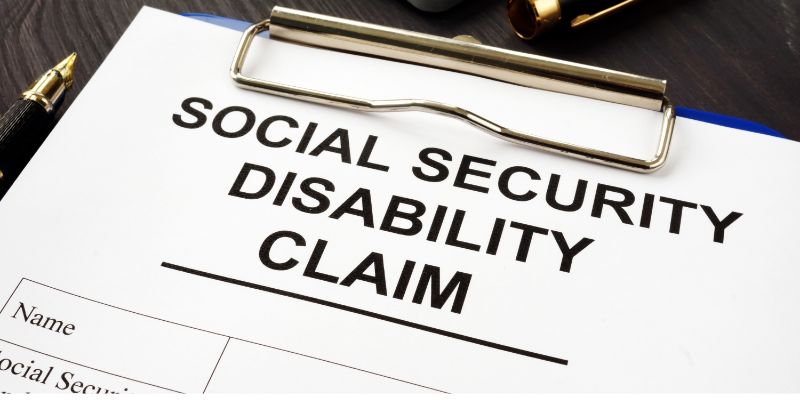 How to Find the Right Disability Lawyer
Conducting a search of disability lawyers in Sacramento will no doubt provide you with a list of lawyers who practice disability law. However, knowing which one is right for you may take a little more than looking at a list. Here are some suggestions you can use to help you make the right decision:
Ask for recommendations. It never hurts to start by asking others for suggestions. You may have friends, family, or coworkers who have needed the services of a disability lawyer. Another good resource is to ask your medical team if they have any partnerships or referral agreements.
Read reviews. When you look at your list of potential attorneys, spend time reading reviews or testimonials that others have posted online. Be sure to look at the whole picture by reading both positive and negative reviews. There are several legal websites that provide online reviews for lawyers.
Check attorney referrals. Utilizing attorney referral services means that you are being provided recommendations based on the service's careful screening of the attorneys that they recommend.
Check California's Bar Association. The Bar Association will have a list of lawyers who are qualified to practice disability law. In addition, they will provide free directories for your particular area.
Contact any prospective lawyers. When you feel that you have narrowed your list of potential lawyers, contact them and ask questions to help you differentiate between them. There are many questions to ask, but some include:

What is your approval rate?
What out-of-pocket expenses can I anticipate?
What is your fee arrangement?
Do you focus on Social Security Disability?

Use caution if you are promised a specific outcome. Attorneys who guarantee a favorable outcome should probably be avoided. No case is guaranteed to have a specific outcome, and it is considered unethical and unfair to do so.
Look for professionalism. Any time you are working with a lawyer, you want to know that they are going to be professional. Look for the little signs when you are speaking with them, including:

Timely phone call returns
Your comfort in speaking with them
Their willingness to help
Whether you sense any disrespect or judgment

Look for awards and accreditations. Many lawyers will list awards that they have received or accreditations that they have earned on their websites. These help build their credibility and trust with their clients.
Taking these considerations into account when seeking the help of a disability lawyer can help you make the right choice for the needs of your case. The benefits of utilizing an experienced disability lawyer mean that you can:
Speed up the process of your case to receive Social Security Disability benefits
Increase your chances of approval.
Receive valuable assistance in any appeals you may need to make.
FAQs
Q: What Should You Not Say in a Disability Interview?
A: In any disability interview, it is important to maintain the truth when discussing the facts of your case and avoid any exaggerations. Common statements to avoid include:
Claiming that you are not able to find work
Admitting that you are not under medical treatment for your disability
Saying that you engage in an active lifestyle at home
Describing your pain as severe or unbearable
Disclosing that you have a history of substance abuse or a criminal past
Q: What Is the Most Approved Disability?
A: Disabilities that relate to the musculoskeletal system, such as arthritis, are the most common disabilities that are approved for Social Security Disability benefits. Often, this is because these types of disabilities make it difficult to perform day-to-day tasks both at home and at work. These are also the most common types of disabilities in the US.
Q: What Is the Most That a Disability Lawyer Can Charge?
A: Most legal practices charge based on the circumstances of the case. However, Social Security Disability lawyers are subject to the limitations set by the Social Security Administration. An attorney is limited to either 25% of the amount that you are paid or $7200, whichever amount is lower. In some cases, Social Security will pay this directly to your attorney.
Q: What Happens After You Get a Fully Favorable Disability Decision?
A: A fully favorable decision means that the Social Security Administration has fully approved your application, including the onset date you provided. Once you have gained this approval, you will start to receive your benefits at the conclusion of your elimination period. This period is five months, and your first payment will arrive in the sixth month.
Sacramento Social Security Disability Attorney
If you are in need of an experienced Social Security Disability lawyer, contact Gade & Parekh, LLP. Our team is ready with the skill and experience to guide you through your case.