Obtaining Social Security benefits after becoming disabled and unable to work can help to alleviate some stress and financial burdens you might be feeling at this time… but what if your application is denied? This can add even more stress to an already overwhelming situation. If you believe your claim was wrongly denied, do not file a new application. Instead, ask for reconsideration of your case through the appeals process.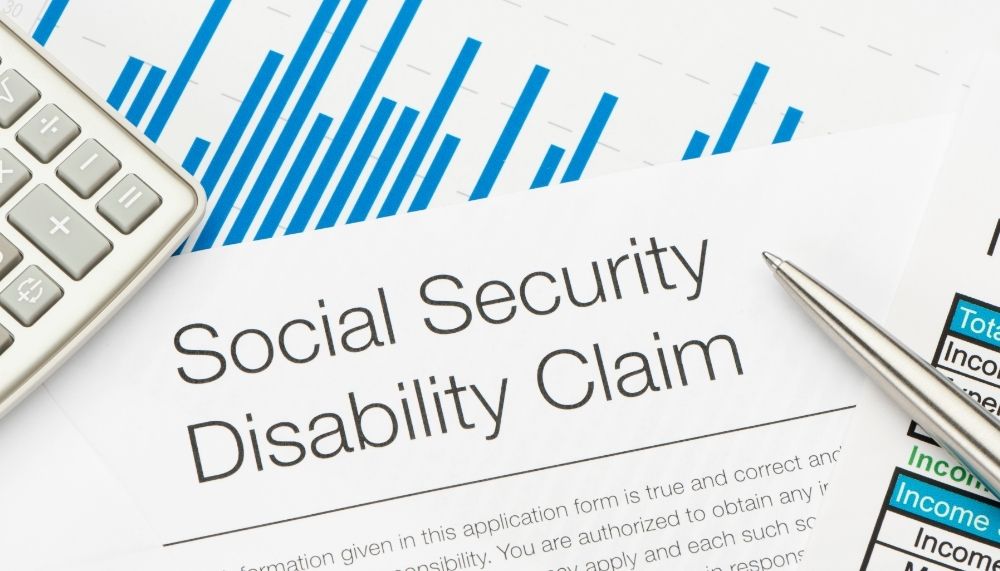 How Do I Get My Case Reconsidered?
After your state Disability Determination Services office decides about your case, you will receive a letter in the mail outlining the acceptance or denial of your application for disability benefits. In the case of a denied claim, the letter will include details about why you were not approved. If you have evidence to dispute their claims for denial, you can submit an appeal.
The first level of an appeal is called "reconsideration." Whether you were denied for medical reasons or non-medical reasons, you can get your case reviewed by someone who was not involved in reviewing your application the first time. In this phase, you will gather extra documentation to support your case and write a letter explaining why you believe the denial was not justified.
Requests for reconsideration can be completed online, or you can print out the required forms and submit the appeal via mail.
How Long Does Reconsideration Take?
You have 60 days from the time you received your decision letter to submit your reconsideration request and supporting documentation. If you complete your application online, the application itself will take about one hour. This doesn't include the time spent beforehand gathering the supporting documentation needed for your appeal, such as updated medical records or letters from a physician in your support.
Typically, it takes between three to five months after applying for an appeal to complete the process and for applicants to receive the new decision letter. This is a long time to wait when your financial health is at risk, especially when you may have already waited three to five months for your initial denial letter. Hiring a lawyer early in the Social Security Disability application process could help you avoid being denied in the first place.
After reconsideration, your case still may get denied. If you decide to move on through the levels of appeal, it will take even longer to resolve your case. It is worthwhile to continue appealing if you truly do meet the requirements for Social Security Disability, as you can recover back pay that dates back to your initial claim when your appeal is eventually approved.
How Can I Increase My Chances of a Successful Appeal?
If your claim has been denied, you want to make sure you build a strong appeal case to avoid having to appeal any further past the reconsideration level. Follow the tips below to help improve your chances of reconsideration ending in your favor.
Understand Your Denial: Before getting started with your appeal paperwork and letter, read your denial letter carefully. Make sure you understand why you were denied so you can specifically dispute those reasons and find evidence to support your case. In some cases, a denial might be justified, and an appeal would not be worthwhile. For instance, if you are still working and make enough to earn a living or if you have not contributed (worked) for long enough to access disability benefits.
Provide Supporting Documents: In the letter written to accompany your appeal, you can provide details about why you believe your case was wrongly denied. Back up those claims with supporting legal documentation. This could include medical records showing new test results or indicating your condition is getting worse. For non-medical denials, you may need to submit proof of income or expenses.
Get Support from Your Doctor: Ask one of your providers to write a letter explaining why they believe you are a candidate for disability benefits. A physician can explain your condition and how it keeps you from being able to work. A doctor can also fill out a Residual Functional Capacity (RFC) form which details how your condition impacts your ability to work.
Follow Timelines: Get started with your application and gather documentation as quickly as possible to avoid filing late. You have 60 days to request an appeal after you receive the decision letter in the mail. Filing after this deadline will cause your appeal to be denied automatically and you will have to begin the process again.
Consider Hiring a Lawyer: The representation of a Social Security disability attorney can improve your chances of getting a claim approved. They are aware of the complexities of filing claims and appeals and can support you through the process to make sure nothing is left out. If your reconsideration is denied, hiring a lawyer to represent you in the higher levels of appeal can be very important to your success.
Do I Need an Attorney to Appeal a Denial?
You are not required to hire a lawyer to apply for Social Security benefits after a disability or to file an appeal, but having a lawyer experienced in disability law can be advantageous. Our team at Gade & Parekh can help you increase your chances of a successful appeal, or help you to submit a strong initial application to avoid denial in the first place. Our team is knowledgeable about all aspects of Social Security Disability law, and we can assist you in compiling a strong case for your appeal.
If you are having a difficult time going through the Social Security application or appeal process on your own, contact the team of expert Social Security law attorneys at Gade & Parekh. Our attorneys have nearly 40 years of experience in Social Security law and can discuss your case with you and provide counsel regarding the best next steps to take. If an appeal is necessary, we will work with you to get your claim resolved as quickly as possible so you can get the financial support you need.