No one plans on being unable to work and earn money to sustain their lifestyle, but sometimes, working is just not possible. Collecting disability can be an immense help for those who are unable to work to make ends meet. Social Security Disability Insurance (SSDI) is a federal program that was created to help those who are disabled and unable to work to obtain income and critical benefits.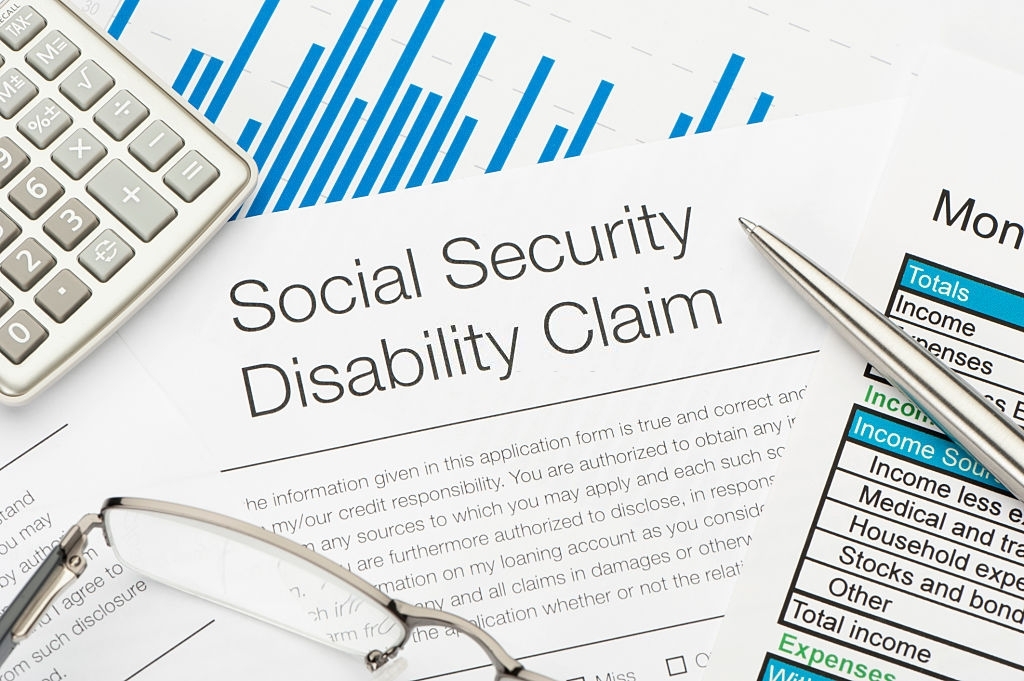 Since the program's inception, SSDI has helped millions of disabled Americans access a steady source of financial assistance. However, individuals experiencing post-disabled life often find that it is full of uncertainties that can be difficult to navigate. People often question how long they can be on Social Security disability—and rightly so. The answer is not a simple one, as there are many factors that determine how long an individual can be on SSDI.
What Qualifies Someone for Social Security Disability?
The Social Security Administration (SSA) clearly defines disability as an individual's inability to work in any gainful profession due to a new physical or mental impairment. Thus, to qualify for SSDI, you must prove your disability exists and that the impairment is expected to last more than 12 months. Common incidents that can qualify you for SSDI include but are not limited to carpal tunnel syndrome, chronic pain, mental illness, cancer, and debilitating injuries.
The Longevity of One's Social Security Disability Will Vary Per Case
The amount of time you can collect benefits from Social Security Disability Insurance varies on a case-by-case basis. The Social Security Administration (SSA) takes multiple considerations into account when making a decision regarding how long an individual can collect benefits. These considerations include how old the person is, their work history, and the severity of their disability. In some cases, the SSA may only allow a person to receive benefits for six months. In other instances, they can receive benefits for the rest of their lives.
As a result, the key to understanding how long you can be on SSDI is knowing that there is no one-size-fits-all answer. Since the SSA considers multiple factors when making its disability determination, it is important to be as thorough as possible when filing your initial claim. Attention to detail can help you ensure that you are providing the SSA with all your relevant medical information so it can make a fair decision.
Similarly, there are disqualifying factors that can prevent you from receiving SSDI benefits. Thus, it is wise to seek the help of an experienced disability attorney who can guide you through each of the steps of the application process. With this help, you can ensure your case is as strong as possible.
Common Reasons Social Security Disability Benefits End
As you might expect, there are several reasons your Social Security disability benefits may come to an end. These reasons are generally related to milestones in your life or indicators of a positive recovery from your disability. Common reasons for SSDI include:
Reaching full retirement age. Once you reach full retirement age, you can no longer receive Social Security disability benefits. The SSA will automatically convert your disability benefits into regular retirement benefits.
Returning to work. If you can return to work, even on a part-time basis, the SSA determines that you are no longer disabled and therefore ineligible for SSDI. Many people are caught unaware by the sudden end of benefits, and it is crucial to keep in mind for financial management purposes.
Medical improvements. Once the SSA determines that your medical condition has improved to a point where you may be able to return to work, they will end your SSDI benefits even if you haven't returned to work. These organizations check periodically for medical improvements to ensure that those receiving benefits are, in fact, still disabled.
Death. If you die, your dependents may be able to collect benefits from your Social Security Disability Insurance.
These are just a few of the most common reasons SSDI benefits come to an end. As you can see, each of these reasons can influence the length of time you receive SSDI. It is important to be as proactive as possible to ensure that you receive the benefits you are entitled to and prepare for the potential end of your benefits accordingly. If you have questions about your specific case, it is best to speak with an attorney who can help you navigate the complexities of Social Security Disability Insurance.
Why You Need a Social Security Disability Attorney
There are several valid reasons you should consider seeking the help of a Social Security Disability attorney when assessing how long SSDI may benefit you. These attorneys are experienced in the process of filing for SSDI benefits and can help you ensure that your case is as strong as possible. They will also be able to answer any questions that you may have about the process and your specific case.
One of the most crucial functions of a Social Security Disability attorney is helping you through the appeals process. If your initial application is denied or your benefits end unjustly, your attorney can help you file an appeal and represent you before the SSA. This can be a daunting process, but with the help of an experienced attorney, you can feel confident that you have the best possible chance at securing the full extent of your benefits.
Contact Gade & Parekh for Social Security Disability Support
When it comes to Social Security disability, you can benefit from the help of an experienced attorney. The attorneys at Gade & Parekh, LLP are here to help you through the application and appeals processes and answer any questions you may have.
Our promise to all current and prospective clients is that our team will work diligently to provide you with the best possible service. To achieve this, we put our all into each case and are committed to getting you the results you need to move on with your life. Contact us today to arrange a consultation and let us help you get started on the path to receiving the benefits you deserve.