The social security benefit offered by the United States government is a vital part of the retirement process for many seniors. When an individual reaches retirement age and will no longer have a steady income to the extent they have in their working years, social security can provide a cushion to help cover living expenses and maintain the retirees' standard of living. If you are not yet at retirement age but have experienced a tragic event that has left you unable to work, you also have the option to tap into these funds and leverage their benefits to help get you back on your feet.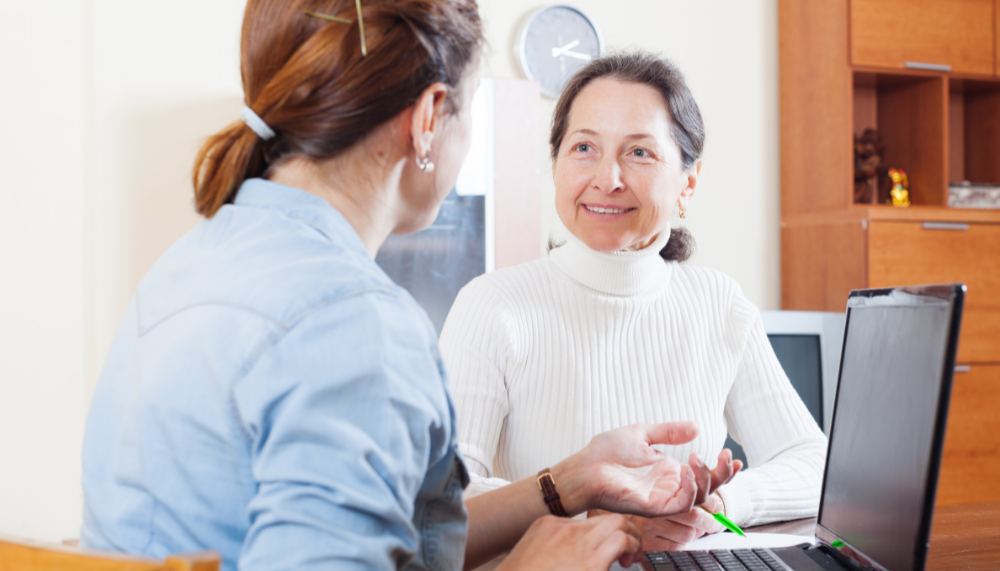 You may be asking yourself, though, is it better to apply for social security online or in-person? There are different factors at play that can influence your decision. By better understanding the benefits and drawbacks of each application process, you can make the best decision for your unique needs.
The Traditional Social Security Application Process
Before the internet, applying for social security was a process that had to be done in person only. This is still an option today for anyone who prefers to have a personal interaction with a government representative or does not have reliable access to the internet.
Applying in-person has certain benefits, including:
You can ask questions and get more information in a more personal setting
You can provide documentation in person, allowing you to receive an immediate answer from a representative if something looks inaccurate or is missing
You can get help if you have problems filling out the application
In-person allows you to get a sense of the social security office and develop a relationship with the people who work there, which can be helpful if you have future questions or need to make a change to your account in the future
On the other hand, there are also some drawbacks to applying in-person:
It can take longer to process your application because you have to physically drive to a location rather than simply logging onto your computer at home
You may have to wait for a representative to become available.
During busy times of the year, you may have to wait hours to be seen
There is also the potential for human error in-person, as application processors may not catch every mistake on their own
Overall, people who still choose to apply in person generally feel that they can get more personalized service and better understand what is happening with their application. If you value personalized attention over the speed of processing, applying in person may be the better choice for you.
The Social Security Administration's Online Application Process
In recent years, the Social Security Administration (SSA) has made it possible for people to apply for social security benefits online. This process is much more convenient than applying in-person for many people, as you can do it from the comfort of your own home and at any time of the day or night.
There are some benefits to applying online:
You can complete the process in one sitting, meaning there is no need to wait in line or make a special trip to the social security office
The application is straightforward and easy to follow, meaning you are less likely to make errors that could delay your benefits
You can easily upload any required documentation, meaning you don't have to worry about losing or forgetting important papers
The online application process is available 24/7, meaning you can apply at any time that is convenient for you
However, there are also some drawbacks to applying online:
You may not be able to get help from a representative if you have problems or questions as quick as you could in person
The online application process can be more time consuming if you are unfamiliar with basic computer skills and struggle to complete tasks like uploading documents
In the event of an error, you may have to call the SSA to resolve the problem, which can be time consuming and frustrating
You risk digital obstacles such as losing internet service, computer crashing or forgetting your login information, which could delay the application process
Overall, most people feel that applying for social security benefits online is a much more convenient option than applying in person. The process is straightforward and easy to follow, and you can complete it at any time that is convenient for you.
Do I Need to Hire a Social Security Lawyer?
Many people are unsure if they need to hire a social security lawyer in order to apply for benefits. While there is no government or any other organization requirement to have a lawyer represent you during the social security application process, many people choose to do so anyway.
There are several benefits to hiring a social security lawyer:
They can help you to complete the application process more quickly and easily, as they are familiar with all the requirements and can help you to avoid making common mistakes
They can help you to understand your rights and options as a social security beneficiary which can be helpful if you are unsure of what you are entitled to
If you are denied benefits, they can help you to appeal the decision and represent you in court to try and get your benefits reinstated
They can help you to plan for retirement and understand your options for claiming social security benefits
They monitor any changes to social security law that could impact your benefits and help you to stay up to date on the latest news
Overall, hiring a social security lawyer is a wise decision for many people. However, it is important to remember that not all lawyers are created equal, and it is important to do your research before selecting one. You should ask around for recommendations, read reviews, and make sure that the lawyer you choose has a good reputation and plenty of experience with social security law.
Contact the Social Security Law Attorneys, Gade & Parekh
If you are ready to apply for social security benefits or have already started the process and have questions, consider contacting the social security law experts at Gade & Parekh. We have years of experience helping people to get the benefits they deserve and can help you every step of the way. Regardless of whether you prefer to submit the application online or in person, we can help you to get through the process as quickly and easily as possible with minimal stress and delay.